Welcome to the School of Mines Mineralogy Museum

A beautiful and useful collection
The mineralogical collection of MINES ParisTech, preserved at the historic Vendôme Hotel for over two hundred years, is recognized as one of the most complete and spectacular mineralogical collections in the world. Today, it is comprised of around 100,000 samples, including 4,000 on exhibit, and over 2,900 species of minerals!
Although the beauty and diversity of these mineral treasures is immediately striking, it has taken years of study to understand their true natures. Today, the museum is not only a repository of mineral species and a display of mineral diversity, it is also an active research center.
With the ever increasing use of rare chemical elements (such as lanthanide, tantalum, germanium, etc.) in new technologies the mineral database compiled over centuries at MINES ParisTech is of more use than ever before. Current mineralogical studies enable the development of strategies for future sustainability of finite mineral resources.
Prepare to be amazed by our collections of minerals, rocks, meteorites and gems, displayed in an 80-meter long gallery overlooking Luxemburg Garden, in a historic building dating from the beginning of the 18th century. You will be stunned by the beauty of the specimens in this unique setting and intrigued by their stories, history and use in your everyday life.
A video to discover the Mineralogy Museum
In French
Visitor's guide
To help your visite while on site or to learn more about a few minerals in the collection, you may download this pdf document.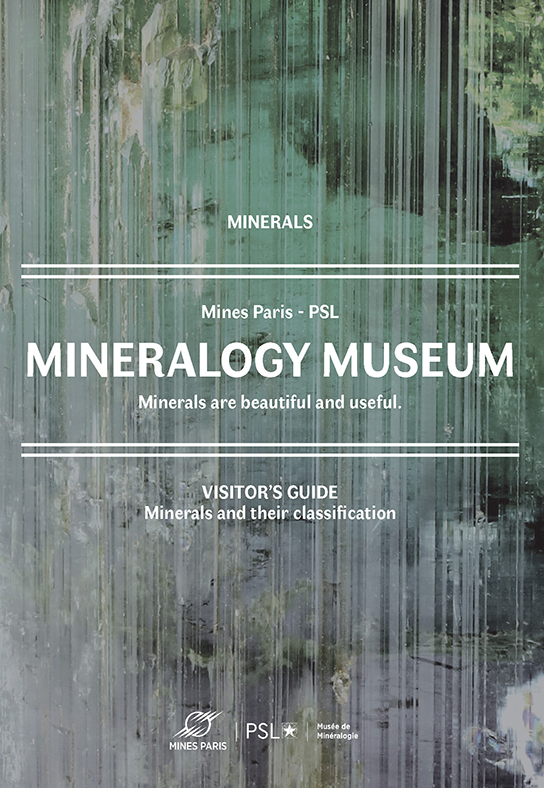 Musée de Minéralogie Mines ParisTech